"In essence my research is about finding sustainable solutions to the inequalities that hold us back, as individuals, businesses and societies"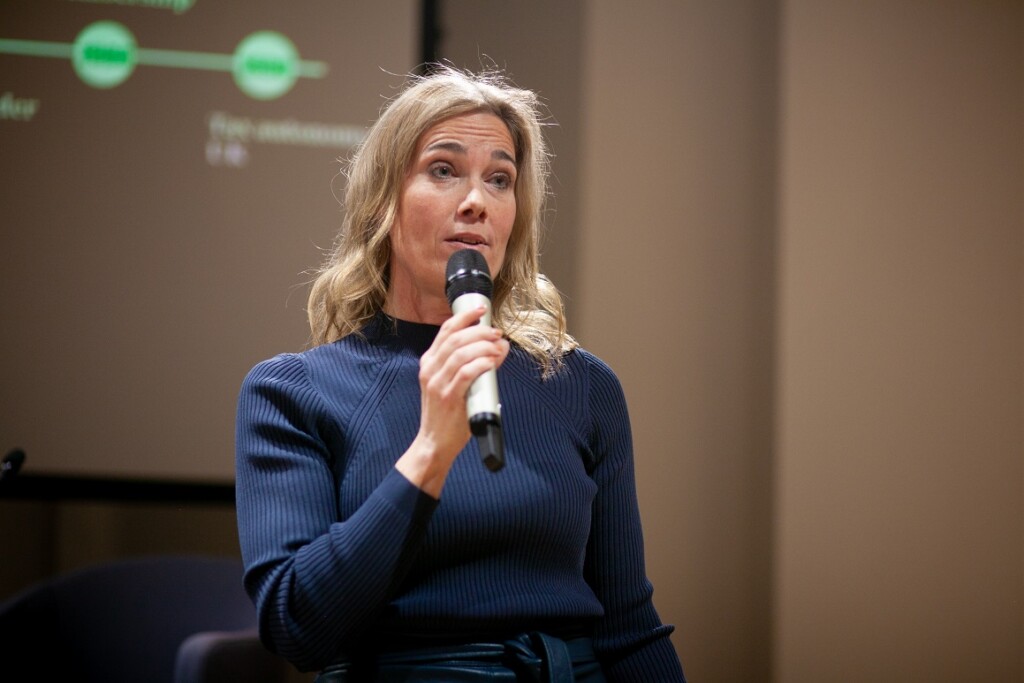 "In essence my research is about finding sustainable solutions to the inequalities that hold us back, as individuals, businesses and societies"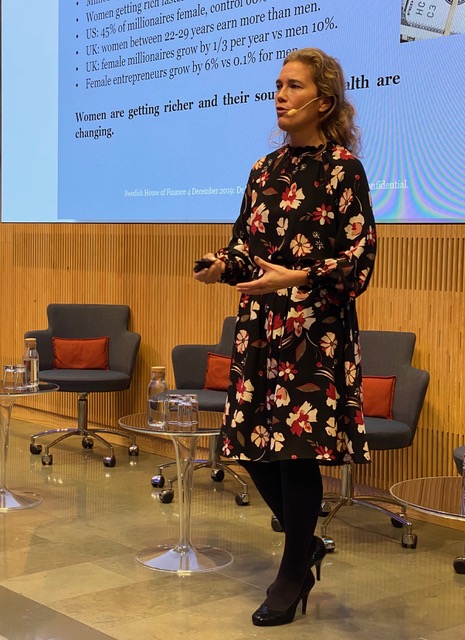 "My research tends to be at the place where finance, psychology and business interact. So I look at how people respond to the constraints and opportunities that are available to them in their society."
Investigating entrepreneurship, gender and confidence.
Addressing gender inequality in pensions income in the UK.
Increasing the investment confidence and knowledge among women.
The Economic Equality Impact Group ('EEIG')
In September 2020 we launched the Economic Equality Impact Group at King's Business School. We held three virtual roundtables in the summer, focusing on the economic potential of gender equality attended by 18 senior leaders in banking (Barclays, Citi, Credit Suisse, Invesco Ltd. ), policy (City of London Corporation), professional members bodies (Chartered Institute of Insurance and Financial Services), media (Financial Times) and the charity sector (Getting On Board, Philanthropy Impact).
With aim to create a better, more diverse and inclusive future for finance, business and society. We now seek sponsorship for a researcher to work alongside me on some of our important research areas. If you want to become involved, please reach out. We summarise our research aims in our report which you can access here.
I am an affiliate member for ESRC Centre for Society and Mental Health for a 3 year period from 30th November 2020.
I have a specific interest in starting projects on which:
Investigate relationships dynamics and perceptions in advice giving situations.
Measure the outcome of psychotherapy interventions.
In all my projects I aim for to maximise the impact that my research has on businesses, society, regulation and policy and I collaborate with large financial institutions in the UK and internationally. If you represent a bank, a business, charity or other organisation that is interested in a establishing a research collaboration please get in touch. 
I am currently specifically interested in collaborations with pension fund providers and organisations with large networks of IFAs.
Publications
"Millionaire investors: financial advisors, attribution theory and gender differences." (with Jo Silvester and R. A. J. Pownall), The European Journal of Finance, 2018. .Read the publication here 
Reports and Working Paper
I am currently authoring a book on gender bias in financial services.
Report on the Visibility of Women in the UK Business and Finance Press report is available here.
The economic potential of gender equality report is available here.
"Variations in Investment Advice Provision: A Study of Financial Advisors and Millionaire Investors."
"Financial Advice, Gender and Wealth: Risk Tolerance, Knowledge and Confidence."
"Gender based attitudes: Financial Advisor Responsiveness to Training Interventions"
PhD student wanted!

 
I am looking for an outstanding PhD candidate who is searching for a big challenge and has a passion for my research areas: behavioural finance, financial advice, gender differences, financial inequality, confidence and gender bias. You need to have an excellent academic track record, be skilled at financial / statistical analysis and have a strong interest in making an important contribution to society by addressing financial inequality. Ideally you also have previous work experience from a financial institution or a business with an ability to work independently under my supervision. If you are interested in having a conversation about the opportunity to pursue a PhD at King's Business School, King's College London please contact me on: ylva.baeckstrom@kcl.ac.uk
If this is not something for you please share with others who may be interested.