"Seeking sustainable solutions to the inequalities that hold us back  – as people, businesses and society"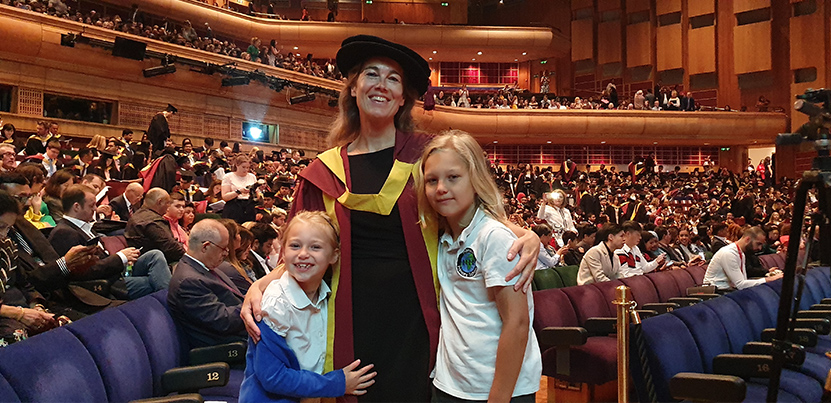 I specialise in behavioural finance, entrepreneurship, investment decision making and investment advice.
I bring academic research  insights to life in my seminars with leading financial companies worldwide, and in my lectures at King's College Business School.
 My research and passion is at the boundaries between finance and psychology. I have a body of research in how gender issues and other inequalities in business and finance hold back individuals and companies and entire countries.
I see it as my life's work to help reverse gender issues and other inequalities so that we can all reap the benefits of an equal access world
(I also run a psychotherapeutic practice dedicated to helping individuals and couples struggling with relationship difficulties.) optional cut
Before joining King's College, I was the CEO of a Fintech start up. Prior to that I gained 15 years banking experience running structured derivatives businesses and managing investment portfolios for Standard Chartered Bank, Coutts & Co and Morgan Stanley. I then obtained my PhD from Cass Business School in 2018.
I am raising two children and travel extensively to deliver my seminars to businesses worldwide. I also give back to our society as the Vice Chair of governors at a primary school and by serving as a trustee of Citizens Advice Camden. My favourite place in the world is on a rowing boat in my native Sweden!
I have extensive experience at the top of banking and as an entrepreneur.  I now have five years experience as an academic researcher and lecturer.  King's College London poached me in June 2018 to lecture in finance to business school students. I also run my own  psychotherapy practice and delight in bringing all this to the table as an inspiring and engaging media commentator, key note speaker and catalyst
Lecturer in Banking & Finance
Following a career in banking and as an entrepreneur I transitioned into academia when joining King's College London in June 2018. I now pursue research and lecture in finance to business school students. I also maintain a thriving psychotherapy practice and am an inspiring and engaging speaker..
<! ========= Cool Timeline Free 2.7 =========>
Work Experience and Education in Brief
Governance: Citizens Advice Camden, Trustee
Employment: King's College Business School, Lecturer in Finance
Education: PhD Finance, Cass Business School
Governance: Thornhill Primary School, Vice Chair Of Board Of Governors
Governance: City University Of London, Senate Research Ethics Committee
Governance & Entrepreneur: Avenir Registrars Ltd, CEO & Board Director
Education: MSc Relationship Therapy, Tavistock Centre for Couple Relationships
Employment: Standard Chartered Private Bank, Director, Senior Investment Advisor
Employment: Kaupthing Singer & Friedlander, Director
Employment: Psychotherapist (Private Practice)
Employment: Coutts & Co, Head of Client Investment Management & Head of Customised Investments
Employment: Morgan Stanley Dean Witter, Manager Listed Derivatives
Education: BA Hons European Business, Finance